To deliver an amazing website experience you need to understand each visitor and what they want to see. You then engage them with targeted content so they stay longer, remember your brand, and are more likely to buy your product or service.
The first step to website personalization is collecting or accessing information about each visitor. This is then used to make decisions around what web content to show the individual. To make personalization manageable, like-minded visitors are usually grouped into categories that best fit their persona. Each persona is then assigned targeted content. Getting visitors on the right track requires some careful thinking. Like a train passing through Clapham Junction, passengers with the same ticket are mapped to the same destination.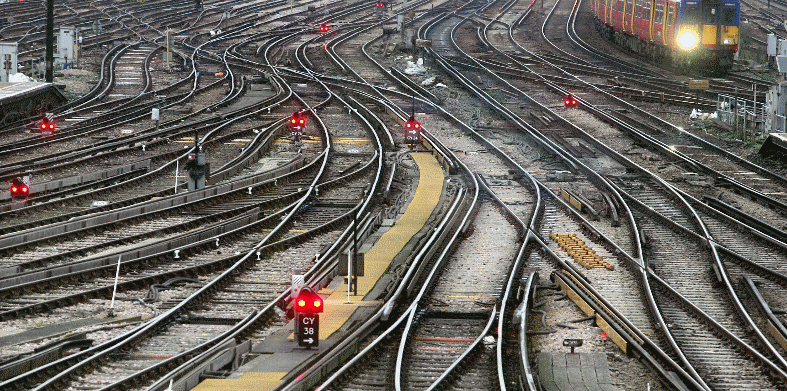 Personalization Data Sources
There are a few approaches to learning about each visitor:
Using known information: If you know the visitor's profile (age, gender, language, nuances, state-of-mind, etc.) you can use it to make your website more personal. Of course, this is easiest if the visitor is an existing lead or contact in your CRM which is integrated into your website.

Observing behavior: Tracking visitor actions on the website indicates specific interests and creates a behavioral profile that can be used to apply personalization on future pages. Observable actions include selecting one tab before another, downloading a pdf, or abandoning a shopping cart. This type of personalization lags the direct method but can be more relevant and timely.

Asking them directly: In the age of cookie consent notices, it's easy to just ask a few questions then use the answers to build a profile and personalize the website.
Personalization
Once you have the digital profile of the individual the next question is, "What do I personalize?". The possibilities are many and include:
Page text

Render targeted content that better matches the visitor's profile.
Dynamically insert the visitor's location, company name, industry, etc.
Tweak headlines to better match the visitor's interests and needs.
Changes the language to improve the visitor's understanding.
Speak to the visitor's industry, job title, experience, etc.
Consider the visitor's familiarity and stage in the sales funnel.

Images

Align to known geographies to create a local look and feel.
Align with industries, interests, previous purchases, etc.

Page layouts

Reflect local website trends and languages.

Calls to Action

Prepopulate forms with the region, state, and city.

Tab exposure

Hide irrelevant sections of the website.

Your list of customers

Highlight customers in the same line of business.

Downloads

Case studies, technical documents.

Lost focus reminders

When exiting the website, remind visitors of items left in the cart.
Optimization Challenges
A/B testing is a common technique used to create good content. A/B testing trials, for equal periods of time, two or more renditions of similar web content to determine which is more effective. This approach is less effective when implementing personalization as it tests the content options against all visitors and ignores the individual. The challenge, therefore, is to A/B test content against visitors with similar profiles.
Conclusion
Website personalization increases engagement and this leads to increased revenue. Even better, the process of categorizing visitors makes companies carefully examine exactly who they should be marketing to. It becomes an opportunity to identify the target markets and consider how to effectively communicate to them. Personalization can be an important way to develop and focus your strategic marketing plan.
Sitecore is a leader in website personalization - see how they do it in this article by Suset. Here at FuseIT, we specialize in integrating Sitecore with Salesforce CRM. The personalization data that Sitecore accrues on the website is invaluable to Salesforce agents. In preparing for sales calls or other interactions, they can determine the state-of-mind of the Salesforce lead and contact. If you want to learn more about how to add value to your business in this way please contact us for more information.