At FuseIT our Salesforce teams create new systems and improve existing systems. This work includes software design, development, testing, deployment, training, and a host of other services.
Partners like FuseIT help Salesforce clients:
Collect more high-quality leads
Increase customer intelligence
Predict what customers want
Automate marketing and business processes
Build apps that save time and resources
Create a community of brand ambassadors
Choosing a partner to support your organization is a big decision so here are a few things you should look for.
Leverage
Software partners must be prepared to listen and understand what you are trying to achieve then contribute to a solution without driving their own agenda or technology. Partners should be regarded as leverage to help you achieve your ambitions.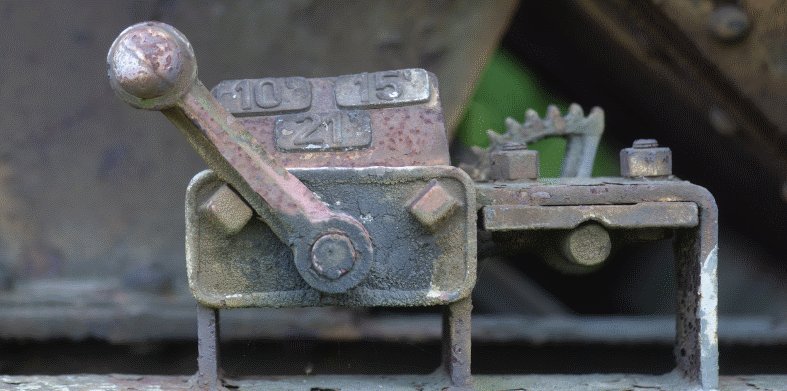 Long Term Relationship
Seek a long-term relationship with an IT partner and their staff. Changing partners and/or expertise can be time-consuming and expensive. The original design/development partner is usually better placed to efficiently support your system as they:
Know your company and how it works
Know why the system is designed the way it is
Have the source code, history, and test infrastructure in place
Avoid partners that have a high staff turnover as this often reflects a poor culture and difficulties if key resources leave during your project. A partner with good staff retention can better retain your intellectual property.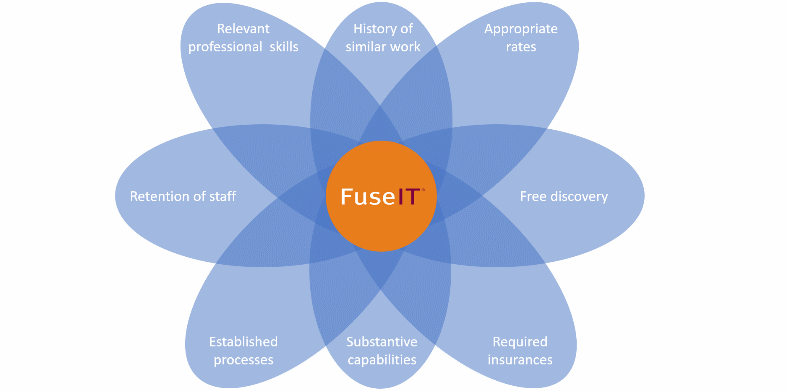 In looking for a Salesforce partner, trustworthiness is a key requirement. Partners can establish trust by being highly communicative so clients are always aware of what is happening. Partners can also prove themselves by repeatedly exceeding delivery and support expectations, showing how they add value, and making their billing reports highly detailed.
Substantial Capabilities
Seek a partner with substantive Salesforce capabilities, solid history (knowledgebase), and established processes. These are often larger partners with international clients and, as a bonus, often have significant liability and professional indemnity insurance to boost your delivery confidence.
Something FuseIT has, and I think every good partner should have, is what we call extreme capability. This is where a few team members are very highly capable (top 5% in their area of expertise) and can be used to firefight and solve impossible problems.
Free Discovery
Before jumping into what you hope will be a long term relationship, it pays to get a read on your new partner. One test is to request a free pre-sales period to co-discover the project scope. Use this time to determine if the partner is a good fit. Before work starts, be sure both parties sign a Professional Services Agreement and/or Statement of Work which outlines expectations in terms of milestones, resources, rates, estimates, and payment schedules.
Offshore Partners
If you are considering an overseas partner, think about communication, cultural differences, the quality of work, time zones, timeliness of support, and legal avenues if the deliverables don't meet your expectations. While individual resources are often cheap, other factors include:
The need for additional project management resources to manage the remote team
Redoing work that does not meet the specification or is not professionally constructed
Working under the constraints of an unfamiliar legal jurisdiction e.g.

creating legally binding contracts
ensuring the intellectual property is securely held by the partner
Conclusion
In looking for a Salesforce partner seek one who:
Has a solid record of exceeding Salesforce delivery and support expectations
Has long term viability
Listens before offering advice
Has no hidden agenda
Is likable and trustworthy
Is highly available and communicative
Has detailed billing reports
Has extreme capability to solve problems that others can't
Has a low turnover of key staff
Offers a free pre-sales discovery period
If you want to learn more about using FuseIT for your Salesforce project please contact us for more information.