Knowing who is on your website and what they are doing is powerful intelligence particularly if the visitor is already in your sales funnel. The number of visits, products/pages viewed, goals hit, and the plethora of other behavior Sitecore gathers is solid gold to the sales and marketing teams. They use it to prepare for sales calls, personalize communications, identify renewed interest, cross-sell additional products, and more.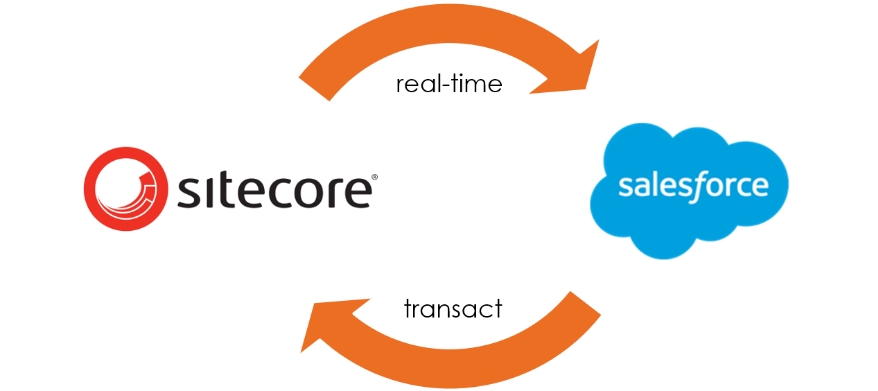 S4S unifies Sitecore and Salesforce customer data creating opportunities to hyper-personalize engagement across marketing, sales, and service channels. With all the customer data in Salesforce, sales reps see an up-to-the-minute view of the prospect's state-of-mind before they engage. S4S users report up to 27% more sales when these insights are available in Salesforce.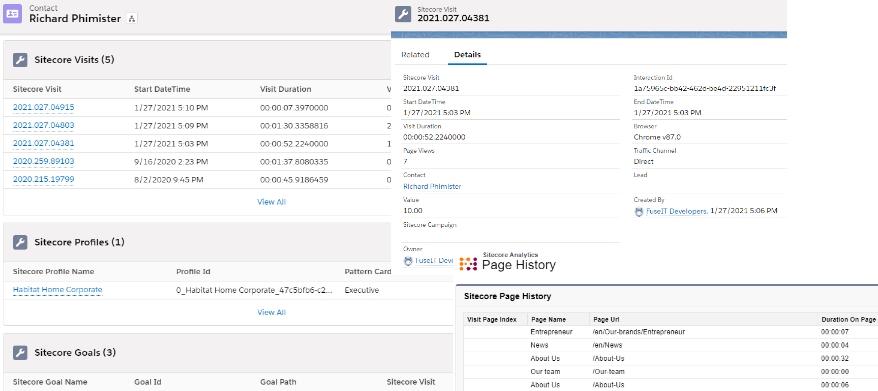 Figure 1 - Sitecore Browsing Data in Salesforce
S4S works by assigning a unique ID to each person then stitching together multiple records of that person in Sitecore, Salesforce, and automation platforms like Pardot, Salesforce Marketing Cloud, and Marketo.
S4S with Anonymous Visitors
These visitors are people on the website we don't know. While S4S shows live sessions in Salesforce, sales reps are limited to observing their behavior and making minor tweaks to their web experience. If however, the visitor was to speak to a sales rep, the game changes significantly.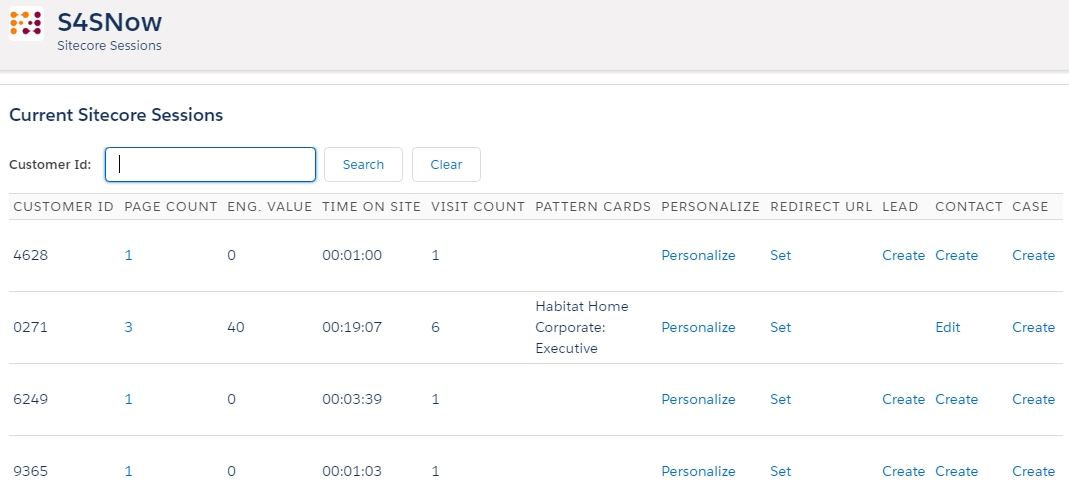 Figure 2 - Viewing Sitecore Web Sessions in Salesforce
Creating Leads and Contacts during Voice Calls
Salesforce leads, contacts, and cases are often created by sales reps during sales or support calls. If the caller is simultaneously on the website, S4S can capture their current and previous browsing behavior and connect it to their new Salesforce record. This reveals the visitor's previous web activity and, because it is continuously updated, can be used to alert reps if the visitor returns to the website.
Further, during voice calls, S4S Now lets sales reps cooperatively direct the visitor to targeted web pages and downloads to augment/support the sales conversation.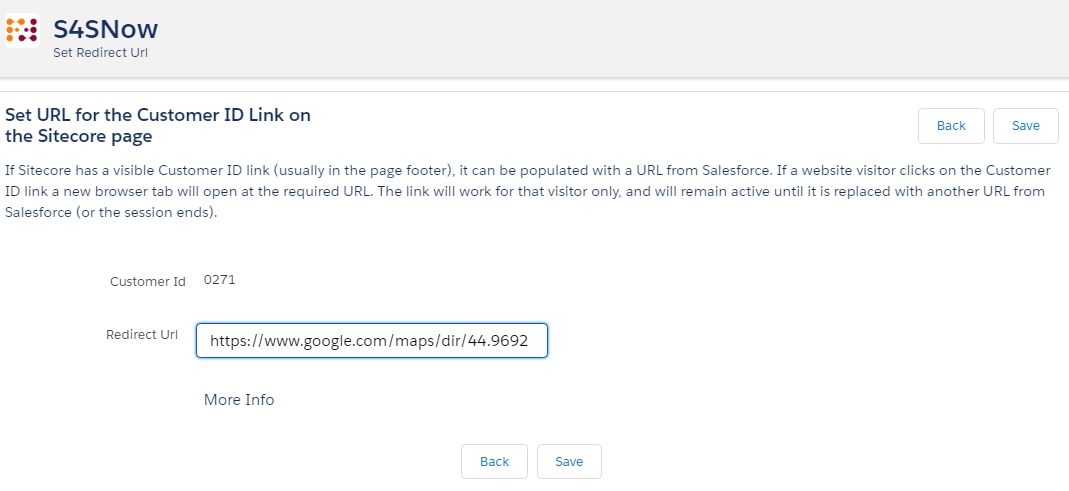 Figure 3 - Controlling Sitecore Page Redirects from Salesforce
S4S with Known Visitors
For most companies, web forms are the most common way to generate leads in Salesforce. S4S pushes both the web form field data and the Sitecore browsing behavior to Salesforce at form submit time. This includes:
Number of visits to the website
Average time on the website
Actual pages visited
Number of visits to each page
Sitecore goals achieved
Personalization pattern card matched
Referral source
and more
Not only does this intelligence allow sales reps to work smarter but S4S lets them personalize Sitecore by changing nominated Salesforce record fields and pattern card settings. Consider how S4S improves the processing of leads:
A Salesforce report identifies which hot leads to process first based on website activity e.g. visitors who downloaded a white paper
Sales reps use the browsing data to get an understanding of the prospect's state of mind, level of enthusiasm, and budget. The rep researches other vagaries that captured the prospect's interest
During the sales call, the rep uses the website and S4S Now to direct the prospect to relevant web pages e.g. calendars, maps, downloads, hidden pages, competitors' websites, etc.
After the call, the rep updates the Salesforce record causing S4S to personalize Sitecore when the prospect returns to the website
The web analytics in Salesforce provides feedback to the team on the effectiveness of the marketing message
Conclusion
It is a new world out there. S4S lets sales and support reps better interact with leads and customers by leveraging Sitecore analytics to accelerate sales revenues.
Of course, S4S does much more than this. Please contact us for more information or an impressive demo of S4S in action.