The benefits of personalization have been proven over many years but what does personalization really mean? Most people think of personalization as being the first name in an email salutation, or a product recommendation on a website but this is only one type of personalization called individualization. Personalization can be less granular and separately target groups of like-minded prospects with focused content. Let's take a look at the types of personalization in more detail.
Individualization
Individualization, or hyper-personalization, has a segment size of one. The prospect is usually an existing CRM lead or contact record so there is good data (location, past purchases, budget, etc.) to personalize emails and website content. It's also up-to-the-minute as the CRM record is continuously updated by sales rep interactions and from external sources, like website behavior.
Sales funnel personalization extends individualization. When interacting with prospects and customers, the activity is usually recorded in their CRM lead, contact, and/or opportunity record. Organizations use various record fields to reflect the stage of the individual in the sales funnel. The field values can be used to personalize an individual's content to make it relevant to each step in their customer journey.
When correctly implemented, individualization is the most effective way to improve customer experience. Because so much data is available, prospect expectations can be identified then they can be targeted with relevant content. Implementing individualization is straightforward for email content but, for website personalization, requires:
A website technology that enables content to be dynamically personalized
An integration that enables CRM field values to become available to the website personalization technology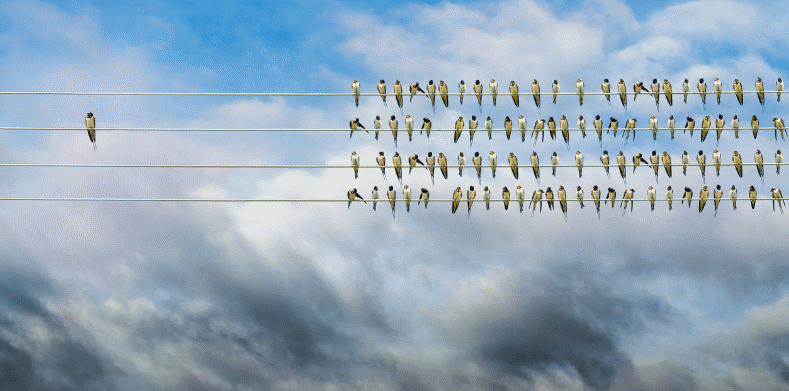 Segmentation Personalization
This type of content personalization splits the population into basic segments e.g. interest, industry, job title, geography, or a behavior pattern. Similar content is delivered to individual members except parts are customized to match the allocated segment of the visitor/email recipient. The segment size can be from a few dozen to tens of thousands of members.
Segmentation requires personal information which is often captured from web forms and includes contact information. The partitioning is usually driven by CRM campaigns so segmentation does not respond rapidly to changes in prospect behavior.
Persona Personalization
Personas are similar to segments but the allocation of members is usually based on website behavior. The web interactions of each visitor are tracked and they are automatically assigned one or more personas that match their behavior. For example, an insurance website could have a persona called "Profession" which has several keys, "Accounting", "Law", "Education", and "Medical". A visitor viewing the legal pages would be assigned to the Law group.
Websites store the persona data and use it to render better content to the visitor in real-time e.g. Law related content replaces generic content. Because persona personalization works for anonymous visitors, the member's contact information is not available until the visitor provides it. When a visitor provides this info on a form, the behavioral data can then be pushed to the CRM along with the form details.
Without Personalization
The alternative to personalization is mass marketing which tells the same story to a huge audience and does not segment audiences in a detailed way. Without personalization, both websites and mass-market email campaigns are less effective.
Conclusion
While segmentation and persona personalization are still common, the strong trend is towards individualization where data is pulled from multiple sources to a central repository, typically the CRM. With this rich behavioral and intent data tightly bound to an individual, it is then made available for real-time personalization across an organization's sales and marketing ecosystem by careful integration.
So what technologies do you need to get individualization started? We can't answer that question unless you happen to be using Sitecore, Salesforce, and an email automation system like Salesforce Marketing Cloud or Pardot. If so, our S4S integration can make it possible is deliver truly unique content to individual prospects via email or website personalization. Learn more about S4S by contacting us for more information or a demo of our technologies in action.